Shangri-la condo prices seem to keep going up
News Market Update
The Vancouver Real Estate Markets Begins to Balance except some luxury Properties
As prices increased quickly in late 2009 and in early 2010, more sellers decided to list their properties at higher prices. Subsequently, in May 2010 a total of 7014 properties were added to MLS which was 20% greater than the amount of listings added this past month, June 2010.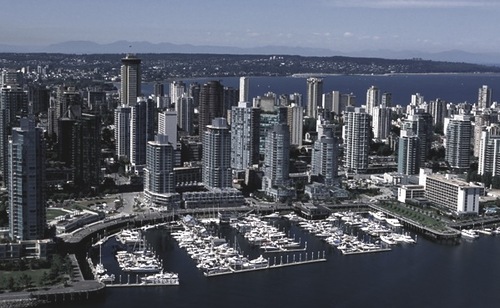 The amount of added inventory and no extra buyer demand has left most Vancouver attached properties (Apartments/Lofts/Townhouses/Duplexes) in a buyer's market. Demand remains consistent with strong sales numbers in June 2010 (1258 units) and the inventory to supply this demand is currently very well. New inventory is slowing down as demand cools off, leaving overall market conditions balanced.


"We didn't experience any record-breaking activity in June, but we did see a stable summer market. The number of new listings coming on the market is not as dramatic as we saw over the previous three months and demand remains at a healthy level for this traditionally quieter time of year." Jake Moldowan, REBGV President.
Shangri-la is in a League of its Own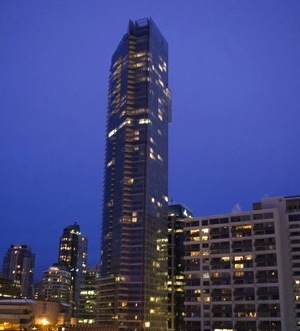 As always, the demand for unique special properties remains strong and certain buildings are still increasing in value. For example, sales at Shangri-la Vancouver have remained strong and the average price per square foot has gone up slightly every month of 2010. You can visit www.shangri-la-condos.com for more information and current listings.
Recently there was a high up 42nd floor unit that broke the record for "price per square foot sold price" for the 1111 Alberni address. It was sold at 1148/sq.ft. nearly 10% higher than a similar unit on the 40th floor 7 months prior in January 2010.
Sales at 1128 W Georgia street have remained consitent for 2010 averaging 1184/sq.ft. since April 2010 which is quite close to the amounts 6-10 months prior.
For more sales information at Shangri-la or for a consultation regading the value of your Shangri-la, contact Paul Albrighton direclty.
Written by Paul Albrighton - Reference from the Real Estate Board of Greater Vancouver Stats Package July 5 2010. MLS sales figures are up to date as of August 17th 2010.